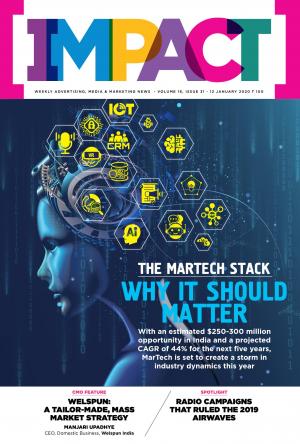 As we step into a new decade, we are also stepping towards an era driven by technology. As digital media is getting expensive due to competition, premium brands are looking to derive greater ad spend returns, transparency and connected views with the help of marketing technologies.
A Grand View Research report estimates that the global marketing automation software market is expected to reach $7.63 billion by 2025. As per industry estimates, over 60% of marketing leaders the world over are now using at least one marketing automation platform.
MarTech, which has been adopted in a big way in India, is expected to grow at a CAGR of 44% for the next five years. With a projected $250-300 million opportunity in India, the country is certainly riding a MarTech wave...
Read More
.